Hospitals of the highest standard
Fresenius Helios is Europe's leading private hospital operator, with more than 100,000 employees. Fresenius Helios owns and operates HELIOS hospitals in Germany and Quirónsalud hospitals in Spain.
The HELIOS Kliniken Group operates 111 of their own clinics, including seven maximum-care hospitals in Berlin-Buch, Duisburg, Erfurt, Krefeld, Schwerin, Wuppertal and Wiesbaden and 24 rehabilitation clinics. This makes the group one of the largest providers of in-patient and out-patient care in Germany, offering quality medicine at every point along the continuum of health care.
Quirónsalud operates 43 hospitals, 39 outpatient health-care centers and some 300 institutions for corporate health care. It serves all of Spain's metropolitan areas.
In 2017, Fresenius Helios had a revenue of €8.6 billion. As a specialist in operating and managing hospitals, we focus on consistently optimizing the quality of the medicine and care we provide. Consequently, throughout the corporate group we work within specialist fields to make sure we constantly expand our employees' knowledge: this optimizes our treatment options for the benefit of our patients.
Fresenius Helios was the first hospital operator in Germany to not only uphold the legal quality-assurance guidelines but to define, quantify and monitor the quality of its medical outcomes. This data is published at regular intervals, making the performance at our hospitals verifiable and clear to every patient. Patients and employees alike benefit from this transparency in HELIOS clinics.

The hospital group offers premium-quality medicine with state-of-the-art diagnostics and treatment procedures at all of its sites. Clinical research within the company is coordinated and supported by the HELIOS Research Center. Furthermore, over 40 HELIOS clinics also serve as teaching hospitals and strategic partners of universities.
Our employees play a key part in comprehensive patient care. Colleagues from a wide variety of disciplines contribute their expertise: for example, nursing staff and physicians work hand in hand with experts in other medical professions and hospital management. This is why it matters to us to support the dedication and qualification of the people who work for us by offering a broad choice of professional-development options.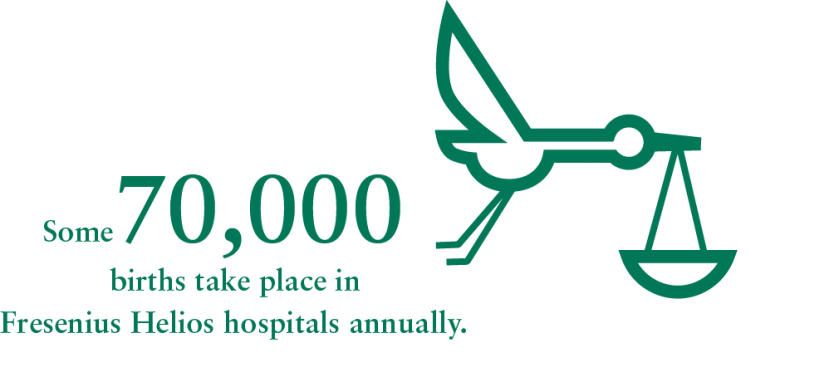 Professional development for you
The HELIOS Academy offers every one of its employees custom-tailored options in terms of training, continuing education and professional development to ensure that our patients receive the best possible medical care and services.

Fresenius Helios not only defines itself as a network of hospitals; it is also a network of knowledge and opportunities. Our employees benefit from an intense exchange of knowledge among other medical specialists. What's more, however, they can also use the unique HELIOS seminar database with over 500 selections, giving them outstanding opportunities for personal and professional advancement.
At Fresenius Helios, no one has to stay where they started out. If you are willing to perform, your supervisors will support you as you make progress.