Everything from a single source – a partner in the health care sector
Fresenius Vamed is one of the world's leading full-service providers in planning, building and managing health care facilities. Embracing the philosophy "Everything from a single source," our portfolio extends from project development and planning to turnkey hospital projects, facility management and health care administration. Headquartered in Vienna, Austria, Fresenius Vamed has successfully completed more than 800 health projects in more than 80 countries since its founding in 1982.
Fresenius Vamed offers extensive expertise in professional, modern hospital administration. With perfectly coordinated services – starting with the right concept, extending through project management, planning, financing and construction, and continuing with maintenance and technical management – we optimize the infrastructure of hospitals, rehabilitation clinics, nursing homes and other health care facilities.
In today's world, health is one of the most valuable and important assets. With this as our guiding principle, Fresenius Vamed sets standards in the design, construction and efficient operation of health care facilities. We bring together professional consulting, project management, financial engineering and management expertise. And when we add our commitment to quality, efficiency and reliability, we have all the tools we need to ensure our projects and partners remain successful in the long run – worldwide. This philosophy has helped our business achieve excellence on the global stage, successfully completing  more than 800 health care projects in around 80 countries.

Newly industrialized countries in particular are facing an increasing need for professional medical care and the corresponding health care facilities. As a global company, we join forces with our customers and partners to tackle complex projects all over the world. This translates into a wide variety of opportunities for our employees to build successful careers at our sites around the globe.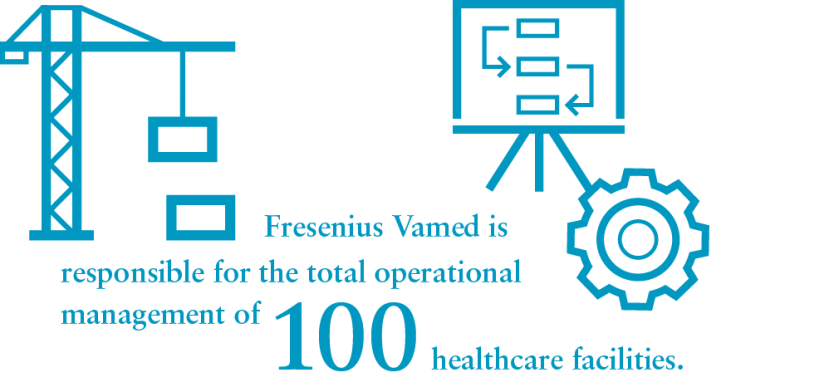 ---
---