My typical week as a trainee in Business Process Consulting
A typical week at Fresenius Kabi: Sandra is a trainee in the Business Process Consulting department and tells us what makes her work at an internationally active health-care corporation so exciting and multi-facetted. What motivates Sandra? The people she can help with her work at Fresenius Kabi. She is helping us pursue a goal: Better medicine – for more people.
A new week has begun! After going through my emails and answering them, I edit some Excel files for one of the projects I'm part of. I then coordinate these files with our SAP system so my colleagues can keep working with them, too. The rest of the afternoon goes flying by: I'm working on a wiki and on creating some concept books in which the processes and approaches of the project are explained in detail.
After lunch at the cafeteria and a project meeting, I complete some software training: I gradually get to know the software needed for our project and then receive access so I can work with the program in the future.
---
Every Tuesday morning I meet with my mentor, who is available to assist in all sorts of professional and personal issues. The time I can spend with him always does me good. Following that appointment, I return to my project tasks: I document SAP tests, update the project status and generate analyses.
Lunch break is spent with other trainees: we regularly talk about our experience working at Fresenius, and these conversations let us learn and benefit from each other. In the afternoon, I go to Friedberg to take a company tour at one of the Fresenius Kabi production sites. Among other things, intravenous drugs and infusion solutions are manufactured there.
---
Today it's off to bella Italia: as a trainee in the field of Business Process Consulting, working in other countries is part of the job. In Isola della Scala I tour another Fresenius Kabi production site and create valuable contacts to our Italian colleagues. After that, I process my emails and take care of project tasks which are important for our business trip to Italy.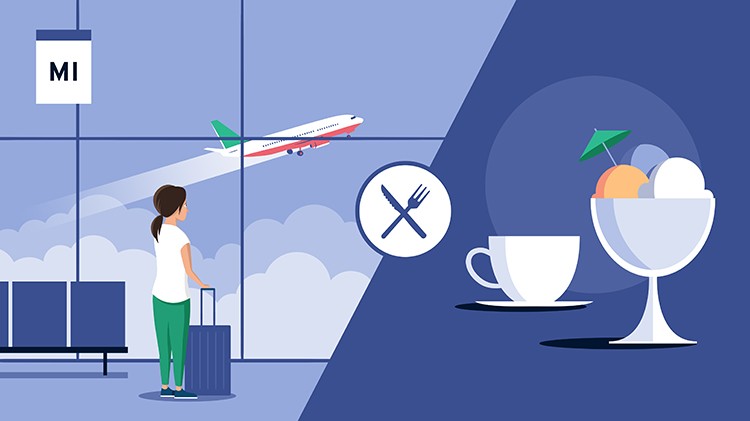 In the afternoon, we test whether the SAP developments we implemented at the beginning of the week meet our Italian colleagues' specifications. Having personal contact on site is the easiest way to discuss business and resolve ambiguities. Our day comes to a pleasant finish as we have dinner together and enjoy a delicious gelato.
---
I leave from the hotel to make my way to the production facility so I can keep working on the project and have a meeting to talk about matters with our Italian colleagues.
This afternoon I get to know another Fresenius Kabi site: a warehouse in Villafontana. Here we also review whether the new functions we introduced by implementing the project can be integrated into operations smoothly. In the late afternoon, we return to the Isola della Scala plant to talk about our findings and the insights we have gained.
---
My bags are packed! Before leaving for home, I take care of my email and all of the necessary project tasks while at the plant: I do the follow-up from our meetings and produce the final analyses.
We say goodbye to our Italian colleagues and fly back to Germany from Verona. An interesting and instructive week lies behind me - now I am looking forward to the weekend!